Alpaca is the softest, warmest lightweight fiber you will ever work with and wear. From exquisite yarns and extremely soft roving in vibrant colors to knitting kits that will delight all ages and levels of expertise. All yarn and roving is hand dyed.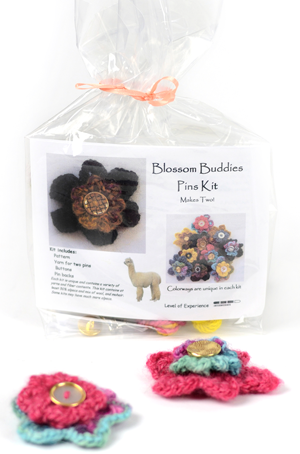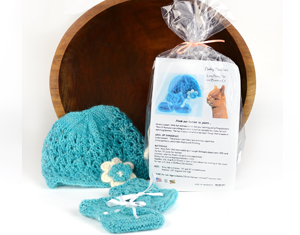 Knitting Kit
From our baby to yours. These knitting kits make an adorable hat and booties. Since alpaca is hypoallergenic, soft and warm it is perfect for babies. Each kit is a different color scheme which will fit any occasion. Whether a beginner or established knitter, these kits are for you. Complete with everything except knitting needles.
$22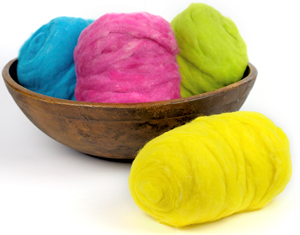 Roving
Our roving is cylindrically wound into 1 ounce bumps and 7/8 ounce bumps. It is 100% American grown and processed. Our hand dyed colors are rich and vibrant while our naturals are soft and warm. Our roving is great for spinning, felting, jewelry making and fiber artists.
Colors available: Electric Lemon, Island Blue, Salmon, Mallard Green, Tanzanian, Stormy Gray, Shamrock Green, Black, Peony, Pink, Butterscotch
$22 for any color combo of four 1 ounce bumps
$34 for any one 7/8 ounce bump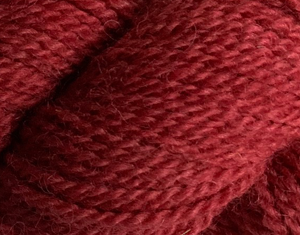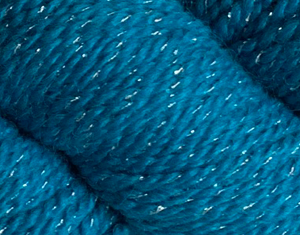 Yarn
Our yarn is hand sorted, washed and dehaired. Our skeins come in 200 yard lengths (needle size 3–5) and 250 yard lengths (needle size 7–9). Our skeins are hand dyed, 100% American grown and processed.
Colors available for 200 yards: Summertime Blues, Buttercup, Bikini Red, Summer Orchid, Maui Dreamin, Bombay Blue, Cinnabar, Cotton Candy
Colors available for 250 yards: Ice Blue Crystal, Bombay Crystal, Sea Glass, Sparkling Merlot
$16 for 200 yards
$20 for 250 yards
*Not everyone can wear natural animal fiber.
Alpacas are a true renewal resource.